It's official: With bipartisan support, Montana permanently ends prison gerrymandering!
The victory in Montana is a testament to the growing bipartisan and rural support for redistricting reforms that count incarcerated people in their home communities. It's time for the Census Bureau to follow suit.
April 25, 2023
After it received bipartisan and nearly unanimous support, today, Montana Governor Gianforte signed into law a bill permanently ending prison gerrymandering in the state. Prison gerrymandering is a problem created because the Census Bureau incorrectly counts incarcerated people as residents of their prison cells rather than their home communities. As a result, when states use Census data to draw new legislative districts, they inadvertently give residents of districts with prisons greater political representation at the expense of everyone else.
The new law, which was sponsored by Sen. Shane Morigeau, codifies reforms implemented by the Montana Districting and Apportionment Commission when it drew new legislative maps after the 2020 Census. It requires the state's Department of Corrections to collect and report data on the home addresses of people in its custody to the Commission, so members can use it to draw maps that accurately reflect the population of the state.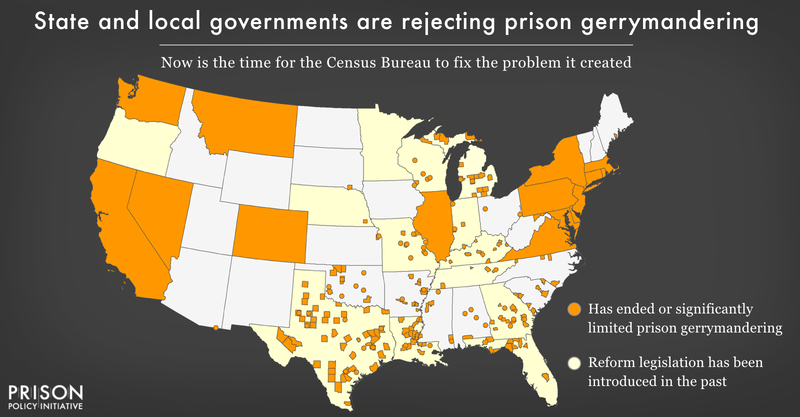 When drawing the state's current legislative maps, the Commission had to overcome significant obstacles to address prison gerrymandering. It had to pay outside contractors to adjust the flawed data provided by the Census Bureau to count incarcerated people at their last known residence. In a bipartisan letter to the Bureau, the Commission called on the agency to adjust its residence rules to count incarcerated people at their last place of residence, so states have more complete and useful redistricting data going forward.
Montana's bipartisan progress on this issue continues the long-standing history of rural communities calling for reforms to end prison gerrymandering. The movement to end this practice first came to prominence when Anamosa, IA — a town of roughly 5,300 residents — realized it had a City Council district in which 96% of the residents were incarcerated, making it nearly impossible to draw districts that truly represented the population of the community. Since then, lawmakers and news outlets from communities large and small have called for an end to the practice.
Since we began our national campaign to end prison gerrymandering in 2001, more than 200 local governments and over a dozen states have taken action to end the practice. Roughly half of U.S. residents now live in a city, county, or state that has taken action to end prison gerrymandering.